The swimming calendar is divided into two seasons, called long course and short course seasons.  Meets are competitions typically held during weekends.  These are events where swimmers can apply all their training to challenge themselves in a competitive environment.
The long course meets are held in a 50 metre pool during Spring to Summer. The short course events are held in a 25 metre pool, generally indoors, during Autumn and Winter.
Our coaches are regularly in contact with Club members to advise which meets they will be attending and to recommend any additional meets your swimmer could participate in (based on their abilities and interest).
Our club calendar is accessible in TeamApp.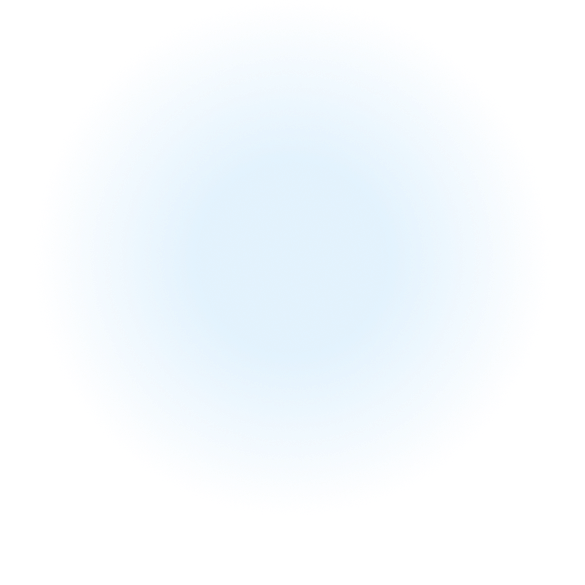 Bendigo East Swimming Club
TIME TRIALS
During the Long Course season, the time trials are held weekely on a Wednesday. These are a low key, practice swim meets to help each swimmer enhance their competition skills prior to event days. Time trials are held at the Lansell Street, East Bendigo Pool. Awards for this event are presented at our annual Social Dinner which is usually held in June.
bendigo east swimming club
Competitions
Our Club hosts two annual competitions, a long course (50m) and a short course (25m). These are typically held in November and July each year. The club is always very excited to host these events and relies heavily on our volunteer committee and membership base for support. These events are always a great opportunity for emerging swimmers to compete in a familiar environment.
District Meets are swimming competitions where our swimmers represent our club at a local District event. The District consists of 10 nearby clubs. 
Country Meets are the next level up from District and require swimmers to meet faster times than District to qualify. The swimmers would have had to swim at a district event to qualify to swim at Countries. When swimmers compete at Countries, they will be competing against other regional Victorians and border towns.
State Meets are the next level up from Countries.  Swimmers would have had to achieve a qualifying time at a district or country event to participate. States are typically held at the end of the short and long course seasons, have fast qualifying times and swimmers compete against the best Victorians.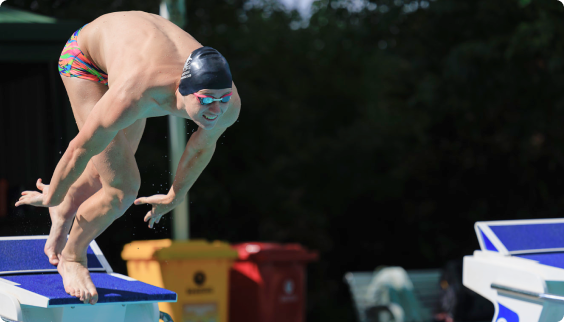 Getting ready for a Meet
Make sure you bring your own chair, spare towels, hats, food/drinks and water.  Don't forget the BESC polo and racing bathers! Be ready prior with a copy of the Psych Sheet and Competition Flyer. At District and Country events, BESC will arrange to bring our Marquees. We try to sit together. At MSAC events, we will all sit together on the northern end of the outside seating.
Ensure to check in on TeamApp, email or Facebook to see who else is going and whether a caregiver has been rostered on for volunteer duty.
Our club is in District 15 Central Victoria which includes Kilmore, Bendigo Hawks, Castlemaine, Kangaroo Flat, Kerang, Maryborough, Nyah Two Bays/Swan Hill, Rochester and Tongala. District meets will generally be hosted by these clubs in these areas.
District Championships will be held at our Club. There are qualifying times for this events which are available online at SwimVic or at the club. This event only includes Clubs from our District (Bendigo, Gisborne, Echuca, Maryborough, Kerang, Nyah Two Bays, Castlemaine and Tongala).
All Juniors Championships will be held in March. Heats are on the first day and finals on the second day. These are held at Melbourne Sports and Aquatic Centre (MSAC) and is one of the favourite events for many swimmers. In order to qualify for All Juniors swimmers must attend the Swan Hill Meet (All Junior Qualifiers) in February. The top 8 swimmers in each of the age/gender groups will then qualify for All Juniors. Only 50m events are included. The age groups range from 8-16. If swimmers finish in the top eight in their age group (and have not medalled at a long course Country or State event) they will be asked to compete for the District against other regional Districts.
Qualifying times are available at the link below.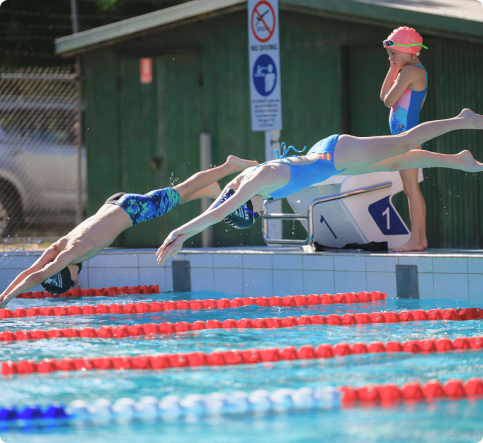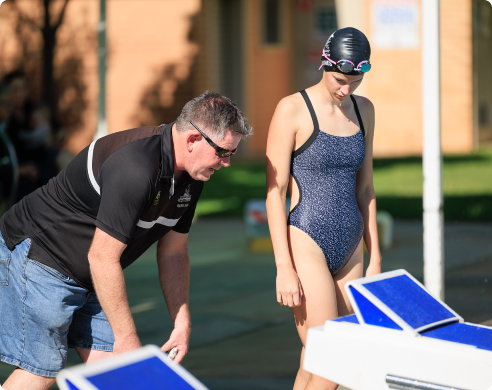 Countries Meets
There are two Country Events held per year; the short course and long course meets.  These are held over a weekend and are hosted by a different regional town each year.  You may be travelling to Wangaratta one year then Warrnambool the next.  As soon as the venue is announced, it is recommended to chat to the coach to see whether the swimmer may qualify, then quickly book accomodation.
Countries is probably the biggest event for the Club and we encourage all families to have a look at the times to see of they have qualified to attend.  It's a fantastic weekend!
Qualifying times are available at the link below.
State Meets
There are a number of State events; including the State Sprints; the State Age Championships and the State Open Championships. The Age competition is where swimmers compete in their age groups and the Open competition is where you compete based on qualifying times – you could be competing against 22 year olds if you are skilled enough.
State is held near the conclusion of each season at the Melbourne Sports and Aquatic Centre (MSAC).  These are the pinnacle of the Victorian swimming competition calendar.  Qualifying times are tricky to reach and require a high level of commitment to training.
Qualifying times are available at the link below.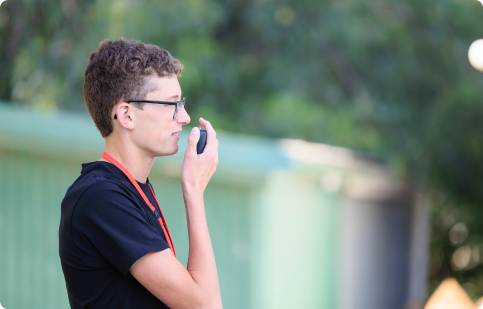 At the conclusion of each seasons' State Championship, the Australian Swimming Championships are held.  Similar to States, there is an Age competition (where swimmers compete in their age groups) and an Open competition (where swimmers compete based on qualifying times).  In the National Open event, swimmers can be competing against Olympians!
At Nationals, swimmers compete against the best swimmers in Australia.
Most swim meets do not require qualifying times, they are opportunities to earn one.  Qualifying times are based from country, state and national time standards created by Swimming Victoria and Swimming Australia.
To view the qualifying times for past and upcoming events, go to either Swimming Victoria (local, district, country and state meets) or Swimming Australia (national and open events).  The list is extensive, you must find the relevant competition.
Using qualifying times is a great incentive for the competitive swimmer to set training goals.